Day out in LA 6 – Echo Mountain
When the bodies were all cleared from the trail I headed up Echo Mountain. On my own this time. Damien muttered something about borrowing a shovel and cleaning his car.
It's not a difficult hike, just long and all uphill. The Grouse Grind or the Chief in BC are much more difficult, they're much steeper but Echo Mountain is just a long uphill walk.
On the way up you have some nice views, this is towards LA. It's a lot greener than I expected, from the ground this is all city as far as you can see.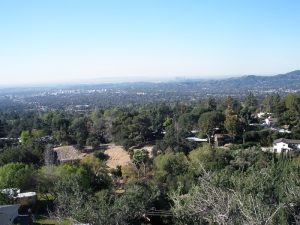 I got proof that I made it.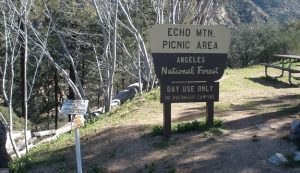 There used to be a hotel at the top, trains used to run up but now all that's left are foundations. Peace out man.