1965 Silver Streak trailer
My latest project, a 1965 22′ Silver Streak. I dragged this home from Johannesburg, California, a middle of nowhere in the desert over 100 miles away. Over the next year I fully intend to regret my decision and curse everyone and everything involved in this project as I try to restore it.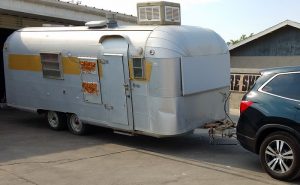 The outside as you can see needs some work. The other side has a garbage bag for a window. I'm thinking of changing that to glass or perspex.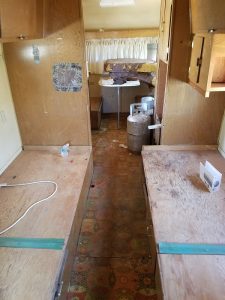 The inside needs a bit of work. A can of petrol (or gas for my American friends) and some matches would help with the smell.
So this will be my weekends for the next year. This will also be Ursula's weekends for the next year as she tried to convince me to get professional help and NOOOO, don't put that wire in the propane tank, it's live and will……