Back to it
Buying a house really interrupted any work on the trailer. Plus having a pool when it's over 40 degrees out really kills any motivation. So I got back to it this weekend. One large hole in the floor is now gone, a hundred feet of wire is gone and then there's the water tank.
This hulk was taking up too much space. The remains of a Soviet submarine from the Cold War and repurposed to hold enough water to survive the apocalypse in my trailer. Also bolted to the floor and steel pipes built into the trailer, running underneath the trailer and held in so as to survive a nuclear blast without moving.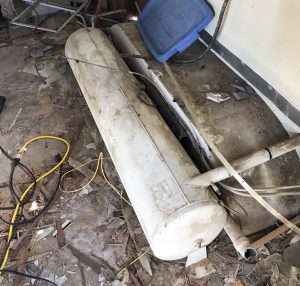 So I got to play with power tools. The pictures don't do it justice. Think of all the sparklers you have have seen on the 4th or at Halloween and multiply that by loads.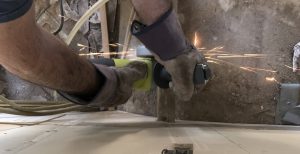 After much sparking, no eye protection (but a fire extinguisher since this is California), a wrench, some vice grips, some swearing, ok, a lot of swearing, this is out.