Kittens, kittens, kittens
We've fostered kittens before and Urs has been wanting to do it again. So say hello to this little guy, Bruce Wayne. Here he is with his bestest friend, a brush.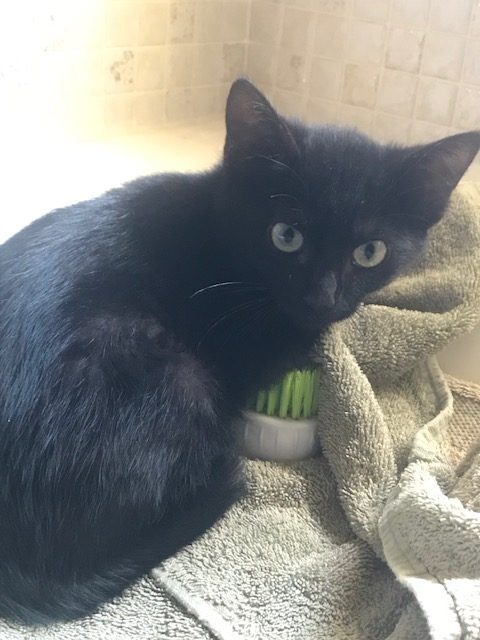 Then his siblings got trapped and since he could use some non-brush company we have these lot.