Catio
So this has been sitting in drafts for 2 years…
Nacho has been especially loud of late so I decided he needed to be able to go outside when he wanted. This led to the catio. Urs has wanted one for ages, but she didn't whine about it as much as Nacho, so it didn't get done until now.
Basically a large frame (8'x4'x3′) with a roof, a middle floor, a shelf and a ramp.
Build a cat flap for a window.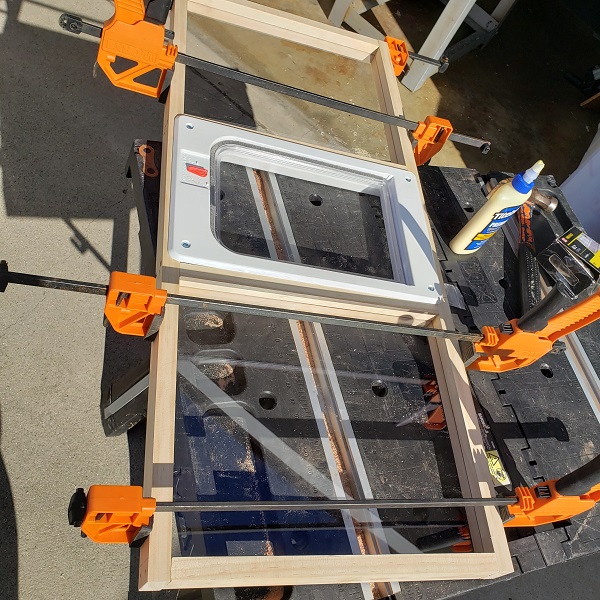 Put it all together and let the testers out.